1.Exhibition introduction:
On June 2, 2021, the "2021 12th Shanghai fastener professional exhibition (fes2021)" jointly sponsored by Shanghai shangsou Exhibition Co., Ltd. and Chinese screw network opened grandly in the National Convention and Exhibition Center! Shanghai fastener professional exhibition has become the common choice of high-end brands and innovative enterprises in the industry. It is the release platform of the latest products, a professional place for trade transactions, an international exchange platform for industry people, and one of the three major fastener professional exhibitions in the world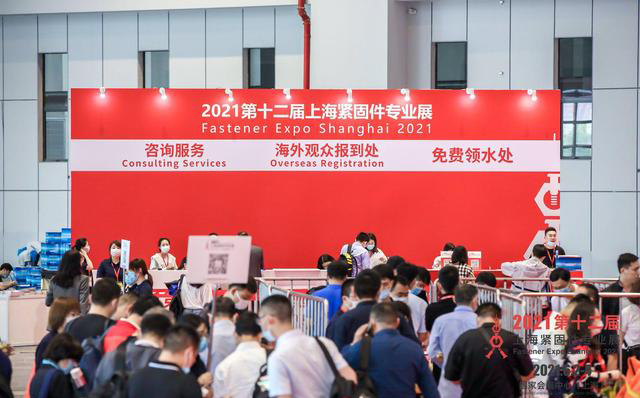 2021 fastener Expo Fastener (Expo Shanghai 2021), has been deeply rooted in the industry for 13 years, and has always been developing and expanding with the purpose of being professional, efficient, open and innovative. It can be called the benchmark event in the global fastener industry. With a scale of 32000 square meters, the exhibition attracted more than 650 fastener manufacturers and fastener production equipment manufacturers. More than 20000 professional visitors. The exhibition gathered well-known fastener manufacturers at home and abroad. The exhibition covers the whole industrial chain from fastener raw materials, molds, mechanical equipment, finished products, inspection equipment to warehousing and logistics, providing a one-stop procurement platform for personnel in the fastener industry.
2.HJ Tech be on show:
On June 2, after HJ.Tech employees made concerted efforts to arrange the exhibition. The company's booth occupied a place in the exhibition. Our booth number is 2G308.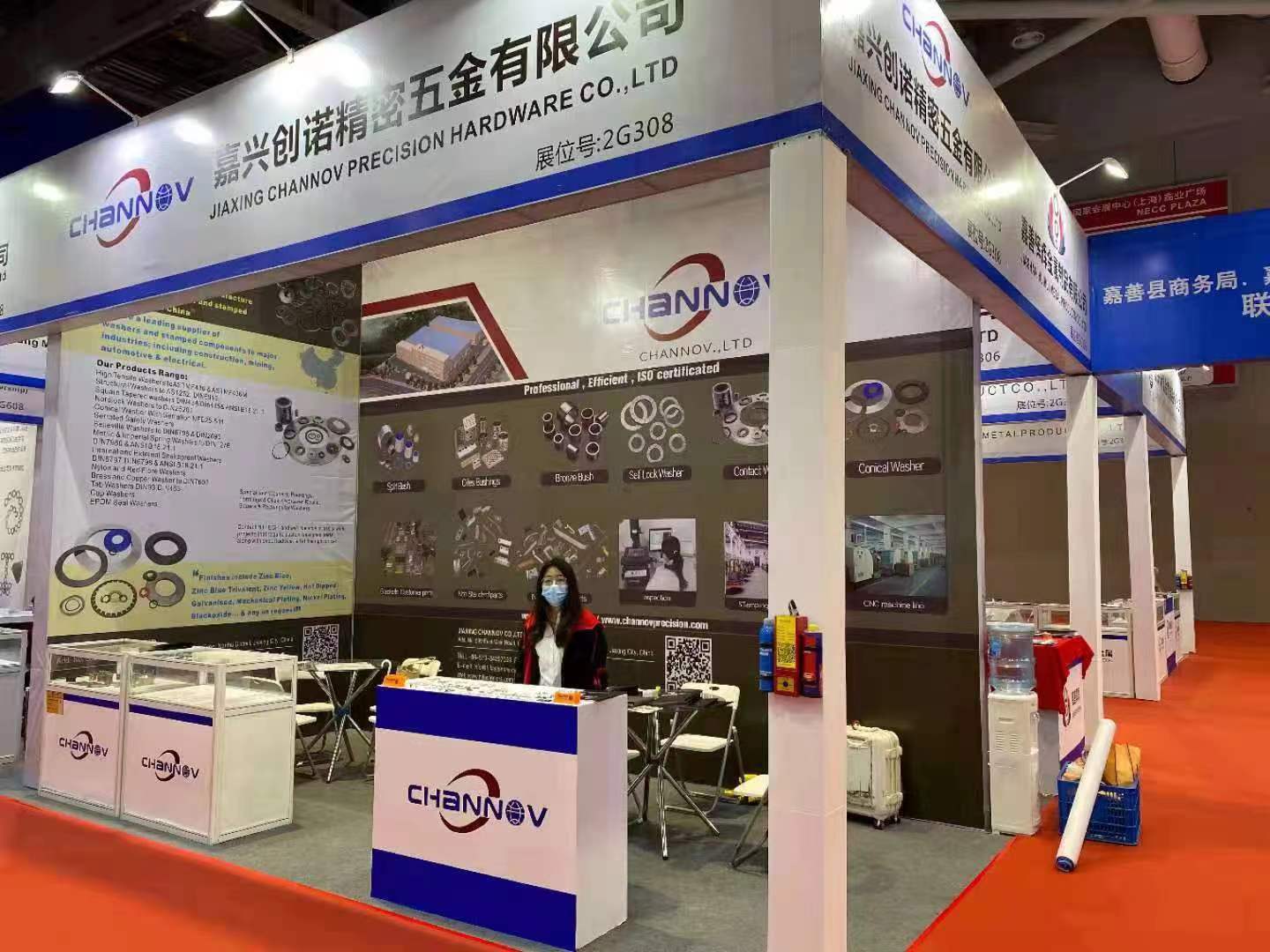 This time, our products mainly include:
Washers : Disc Spring Washers , Tooth Lock Washers ,
High Tensile Washers , Spring Lock Washers ,
Flat Plain Washers , Tab Washers ,
Square Taper Washers , Sealing Washers ,
Safety Washers, DIN 9250 ,
Disc Spring Washer , DIN2093 ,
Non-standard carbon steel stamping parts.and so on .
Fasteners: Diy hardware anchors spacers bolts nuts wood connectors
Struts: channel clamps brckets clamps post bases general fittings
All day, HJ Tech team is on the 2G308 stand, ready to answer your questions, discuss all matters of fasteners, and explain how we can help you ensure supply chain security and reduce total cost of ownership. During this expo, HJ Tech has brought the latest & innovative Copper alloy solutions for hydraulics, pneumatic, seals, gears, motors, bearings and sleeves.
We provide a variety of products in a timely and reliable manner, and emphasize high quality.
We have always attached importance to cooperation with every customer and manufacturer
3.Why Choose H.J TECH ?
With over 10 years in the hardware industry, we've put our expertise to good use by going to great lengths to ensure our product range and services meet the changing needs of our clients, industry and business.
There are a number of reasons to choose H.J TECH. as your source for flat washers, from steel/Stainless steel washers and plastic flat washers to those stamped from various metals and specialty materials. As a CHINA-based manufacturer with extensive capabilities, we can offer you the very best in quality assurance and deliver the washers you need promptly. All of our products meet with ISO-9001 requirements. We're committed to providing our customers with a fast and easy purchasing experience, as well as an unparalleled commitment to quality and attention to detail when filling each order.
Our Capabilities And Services
We're able to produce and deliver flat washers in an extensive range of materials, sizes, thicknesses, and types as a result of our vast capabilities and services. We maintain a comprehensive inventory of washers and shims within Jiaxing City,China. Over 18000 square meter of raw material in virtually every thickness, more than 50 power presses, and a staff of skilled machinists and experienced personnel are just part of our superior ability to deliver exactly what our customers need., we provide complete custom manufacturing capabilities for non-standard or on-demand washer needs.