We are honored to visit the Würth Industry factory in the United States on September 7, 2020. which will be a historic day for our factory (HJ.TECH), And open up a new opportunity for HJ.TECH to expand its global business. It also gave us a strong backing for the development of our business in the United States.
Würth is a leader in the field of assembly and fastening materials, the world market leader in the manufacture of fastening materials, The Würth Group spans 6 continents and offers each customer a broad global presence, and the Würth factory provides extensive inventory management services , the positioning of the group is very clear: this includes a strong brand policy, a forward-looking product strategy, customer proximity, a clear quality offensive, a visionary big-picture view, which for our (HJ.TECH) factory is every one of our Where progress needs to go. It is also the direction we have been working towards. The meeting with Wurth Industry in the United States also laid the foundation for us to cooperate with each other in the future and discuss progress with each other. Achieving close cooperation with the Würth team helps our business save time and increase productivity. And provide the appropriate global customer quantity inventory when needed, simplifying our production and after-sales processes.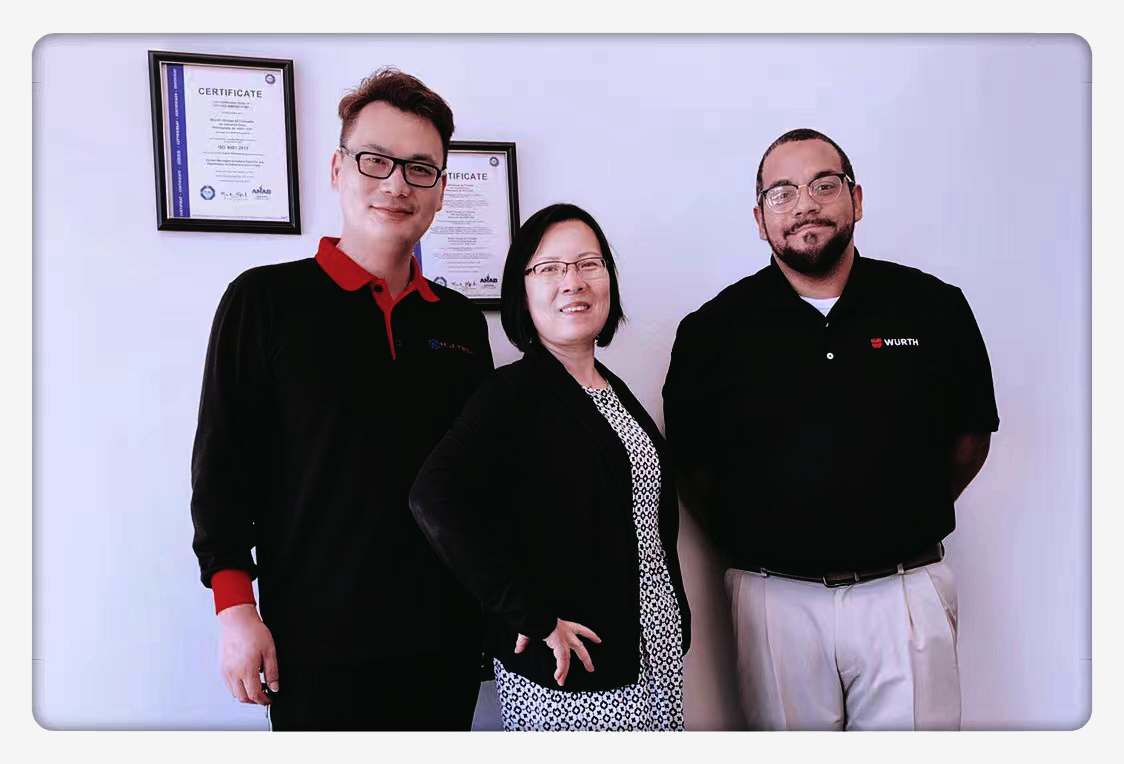 At Wurth Industry in the United States, we visited each of their customers' factories, toured the assembly line, and analyzed their inventory, and ultimately, we made connections and taught us how to be better supply chain partners. Provide automation solutions for our fastener production workshop, reducing unnecessary travel distance and time. And it helps to monitor, manage and access products used every day, and simplify the replenishment process, which is of great significance to our factory (HJ.TECH), and has played a very good role in the after-sales maintenance of our customers around the world. I look forward to more close cooperationin the future. A win-win situation is what we want to accomplish together, and it is our constant pursuit to provide every customer with sincere service.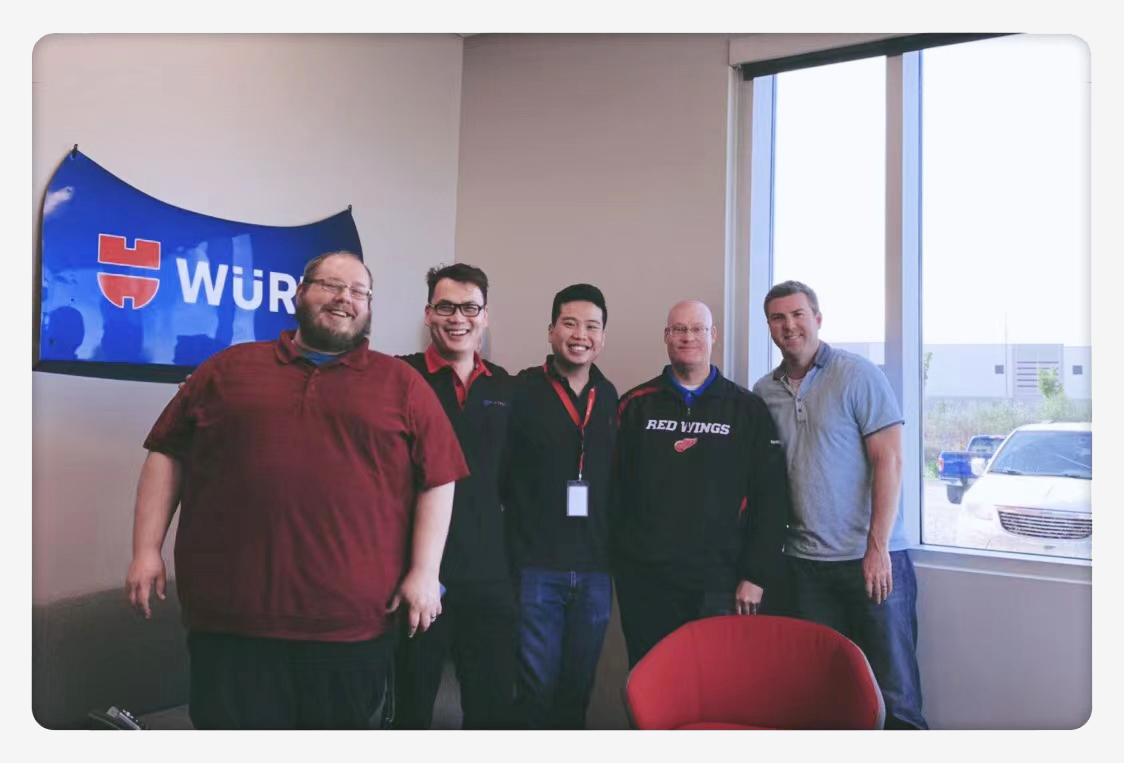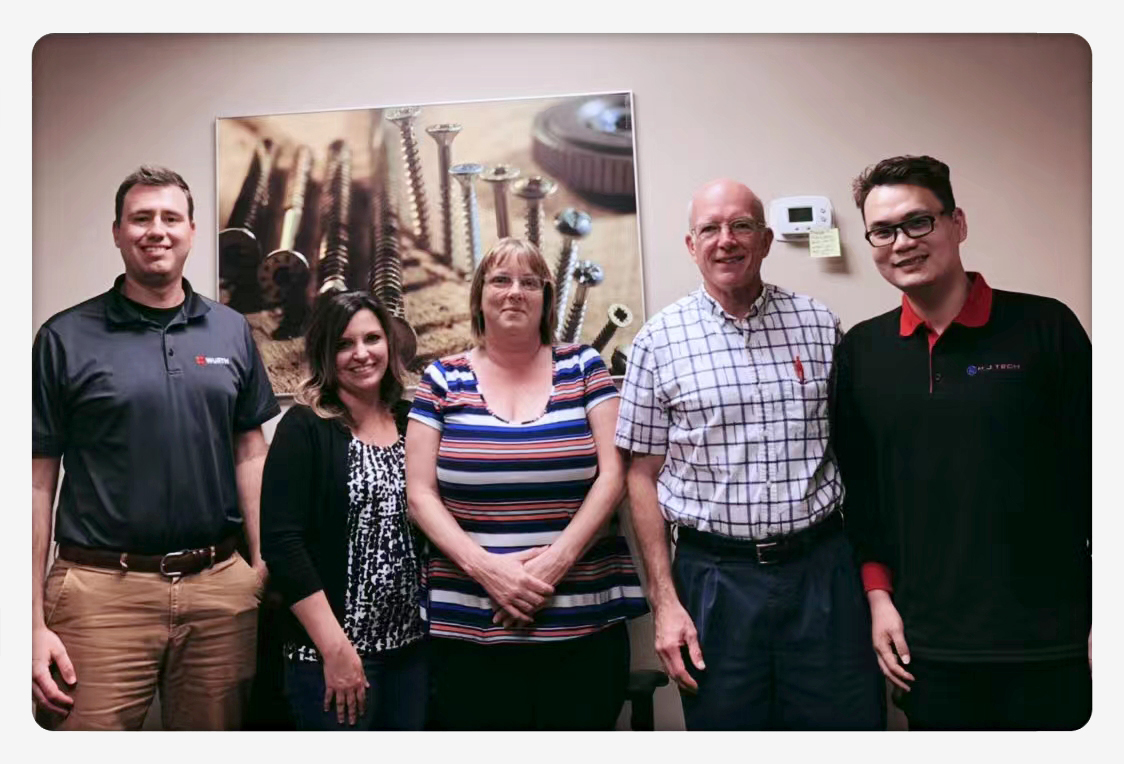 Of course, Würth leaders - are very visionary and big-picture people, and are also passionate people in life, many members of the team have a wealth of experience and tenure, and they are always happy to share their knowledge. Partnerships are at the heart of everything we do, and our (HJ.TECH) team members in each department become an extension of your team, developing personal relationships and investing in your success. From management planning, procurement, and quality control, to the storage and distribution of goods, we work closely with our clients, valuing mutual respect and transparency above all. In this meeting with their team, we also demonstrated our supply chain solutions, and the Würth Group also firmly believes that we will be good partners for each other. Our attendees have established contacts and had a great time.